ACTIVE PROMO Cape Town is a division of Active Suppliers (PTY) Ltd, who have been in operation since 2007 and are based in Table View, Cape Town, South Africa. Under the Active Promo Cape Town banner is both Active Branding , Active Automotive and Active PPE.
ACTIVE Branding offers a wide range of quality Corporate, Sport & Event branded Clothing and gadgets such as Golf Shirts, T shirts, Work wear, Gifts, Pens, Novelty giveaways and Outdoor event products.
ACTIVE Automotive supplies original vehicle accessories to the public as well as the trade.
ACTIVE PPE supplies high quality personal protective products from disposable face masks to sanitizer and everything inbetween. We have what you need.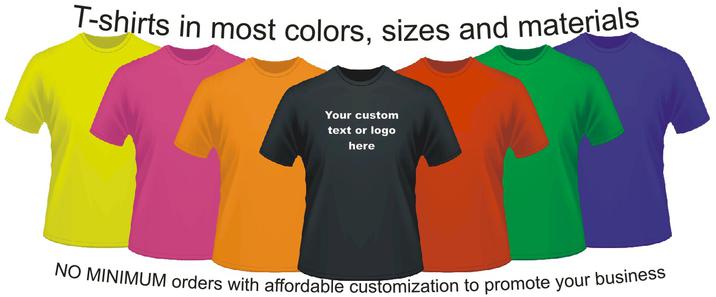 Corporate, Sports & Event Promotional Apparel & products available:
Golf shirts
T shirts
Work Wear
Chef Wear
Sports Wear
Knit Wear & Sweaters
Corporate Wear, Lounge Shirts and Racing Shirts
Overalls
Jackets
Caps and Hats
Trousers and Shorts
Pens and all Writing Instrument
Torches and Tools
Drinkware, Coffee Mugs and Water Bottles
Folders, Notebooks and Diaries
USB's, Power Banks, Selfie Sticks, Laptop & Ipad bags and Tech
Key Holder and Novelty Gifts
Services available:
Digitization, Embroidery and Printing



Apparel Brands available:
Birdi (Golf Shirts and Golf Wear) Adidas (TShirts) Cutter Buck (Golf Shirts) Gary Player Collection (Golf Shirts) Slazenger (TShirts, Golf shirts, Sportswear) Polo (Golf Shirts, TShirts) Ogio (Sportswear) Under Armour, SA Rugby (Golf Shirts, TShirts) Acelli Soccer (Active Wear TShirts) Blackheath Hockey (Sportswear) BRT Sports Performance (Golf Shirts, TShirts, Shorts, Sportswear) Brutal Rugby (Sportswear) Garrett Athletics (Sportswear) Sevenn Netball (Sportswear) Elevenn (Travel Bags) Balmain (Pens) Chefworks (Uniforms, Aprons, Jackets) Drimac (Safari Clothing) Holbay (Pens, Gifts) Flexfit (Caps) Moleskin (Diaries and Notebooks) Highland Brook (Fleece Jackets) Global Citizen (Corporate Wear) Oakhurst (Corporate Wear) Duchess (Medical and Beauty Wear)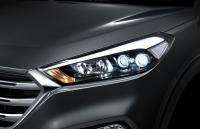 Automotive Accessories:
We also provide Cape Town with original vehicle accessories such as Tail lights, Head Lights, Spot Lights, Hubcaps/Wheelcovers for most makes and models of cars - as well as Willards Batteries for your motor car, motorcycle or leisure craft.
Personal Protective Equipment Products:
3PLY SURGICAL MASKS (50/ Box)




SANS approved,Proudly South African

EVAPURE N95 Masks (20/ Box)




SANS and SAHPRA approved,Proudly South African

3M N95 Masks 1860 (20/ Box)




NIOSH approved

Face Shield with Spectacle Frame




(Suitable for most working environment)

Splash Guard Shield
(Ce Approved)

500ML B-Braun Hand Sanitizer 70% Alcohol D –Germ

5 L B-Braun Sanitizer 70 % Alcohol D – Germ

Derma Drop SANS and SAPHRA approved
(available in all sizes)

5L Y- Clean Hand Sanitizer Scented 70% Alcohol




SABS and SANS approved ,Proudly South African

Foot Peddle Sanitizer Stand + 500ML Bottle + Decal,Proudly South African

Paper Towel Stand

Gloves – NitriplusPowder Free – Blue (100/ Box)

Office and Cars Disinfectant Foggers
in120ML,400ML

Digital Personal Thermometers (10/ Box)

Medical Infrared Thermometer
(batteries not included)
Wall Mounted Thermometer
(batteries not included)
Pulse Oximeter
(batteries not included)

Disposable Aprons (100/ Pack)

Disposable Non Woven Coveralls

Type 5/6 Tyvek Splash Proof Coverall

Disposable Gowns Available in Blue and White ,One size fits all

Disposable Capes (50/ Pack),One size fits all

Disposable LAB Jackets

Shoe Covers

Floor Marking Tape:


Colours: Red, Green, Yellow, Red & White, Black & Yellow

Office Desk Divider Screen/ Shield:Material:
3MM Perspex laser cut and fabricated to shape
Sizes: 600mm x 500mm

600mm x 600mm
Active Promo Cape Town is creative and experienced at sourcing the right product, at the right price, for you. If it can be branded, we will find it!
Active Promo Cape Town is ready to offer advice and creative solutions to help you BRAND your business or event.
Our Active Promo offices are centrally based in Table View, Cape Town, South Africa.
CALL Active Promo Cape Town today, whatever your product need may be.
Please contact us for all of your Branding needs, be it Corporate Clothing, Work Wear, Golf Shirt, T Shirt, Printed Pen or Gift Requirements. Anytime.
Active Promo Cape Town - Branding Your Cape Town World today!

Contact Us:
Please Contact your GO To Girls at Active Promo Cape Town for your speedy quotation today!
Please Visit Us at No. 168 Blaauwberg Road, Table View, Cape Town
Or Contact us on:
whatsapp: 066 542 3442
Tel: 0218244520
Tel: 0827770475
Tel: 0834570440
Or e-mail us:
quotes@activepromo.co.za
sales@activepromo.co.za
Or see more online:
facebook:https://www.facebook.com/ACTIVE-PROMO-Suppliers-108282408306336
Instagram: active_suppliers_capetown
#ActivePromoCapeTownSA
Office Hours: 08:30 to 16:30 Monday to Friday
Active Promo Cape Town. Branding your Cape Town World Today!