Welcome to our Active Automotive page. Where Automotive solutions are our business.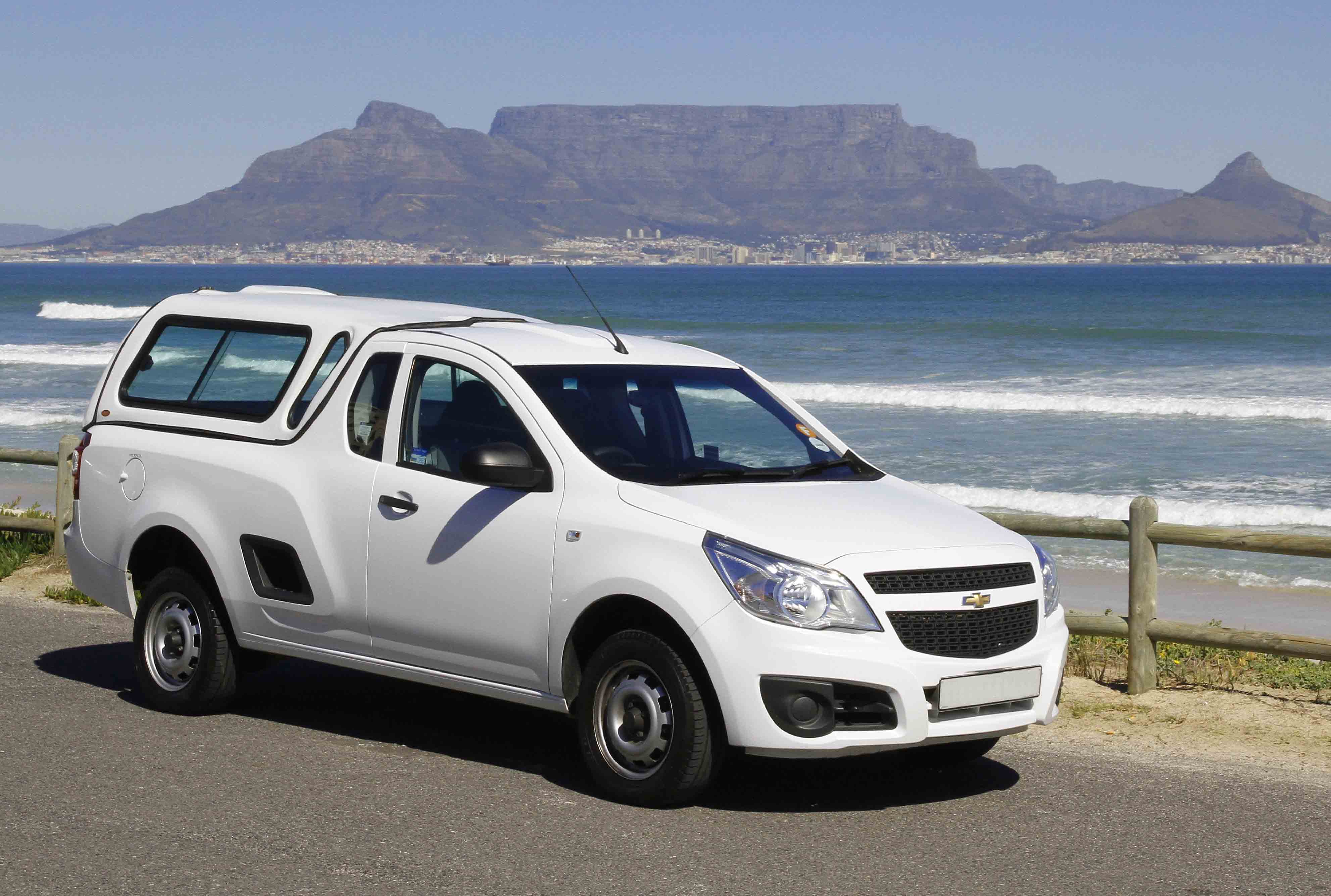 ACTIVE PROMO CAPE TOWN
We supply the Automotive Trade and private motor vehicle owners with professional Car Branding, Vehicle Wrapping and Magnetic Car decals, for serious highway marketing and Branding.
In great demand are our original tail lights and headlights for most makes and models of vehicles in Cape Town, South Africa as well.

Batteries are a speciality of ours, supplying Willard, Sabat and Grand Prix batteries to motor vehicle, motorcycle, agricultural and leisure craft owners in an around the Western Cape.
We also have original new and used original hubcaps (wheelcovers) and vehicle badges as well, as well as parcel shelves and a lot more

Whatever the vehicle make or model, we probably have what you are looking for. At a fraction of the price. For the same original part and accessory.
Magnetic Car Decals: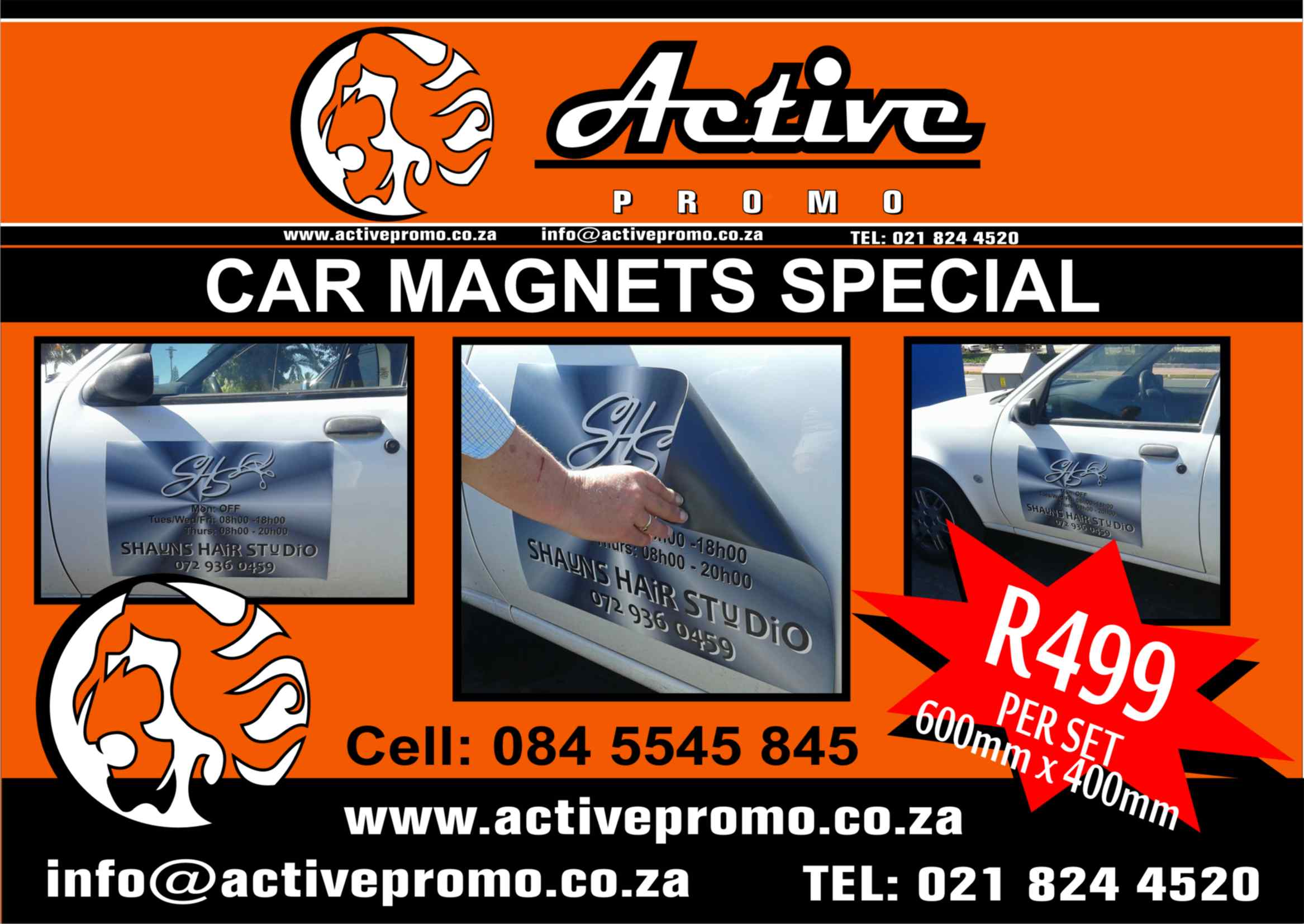 Cape Town's getting Branded!
Get mobile. Get your business branded. On the road. Night and Day.
We provide businesses with Non abrasive, professionally manufactured car decals for their single or fleets of cars, bakkies and trucks.
Magnetic Decals are safe to apply and remove.
Contact Us for our R499 per set Special Offer ending soon.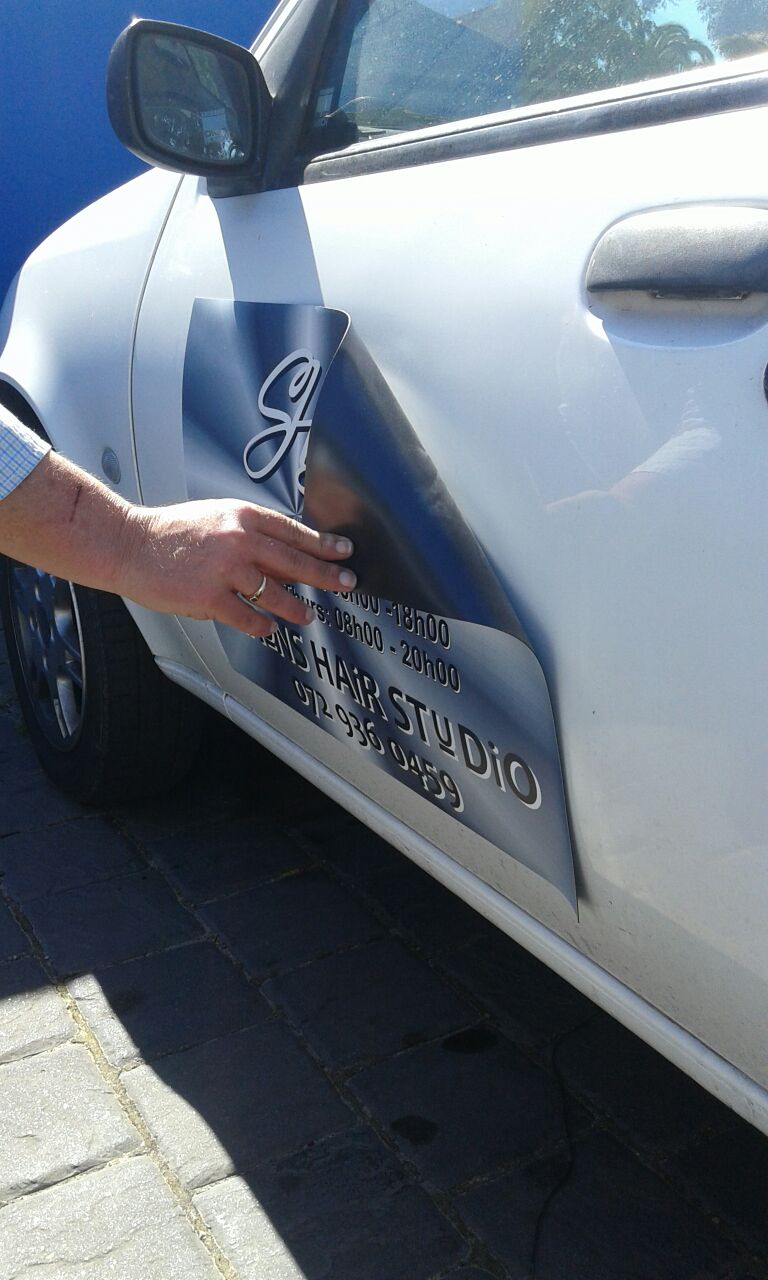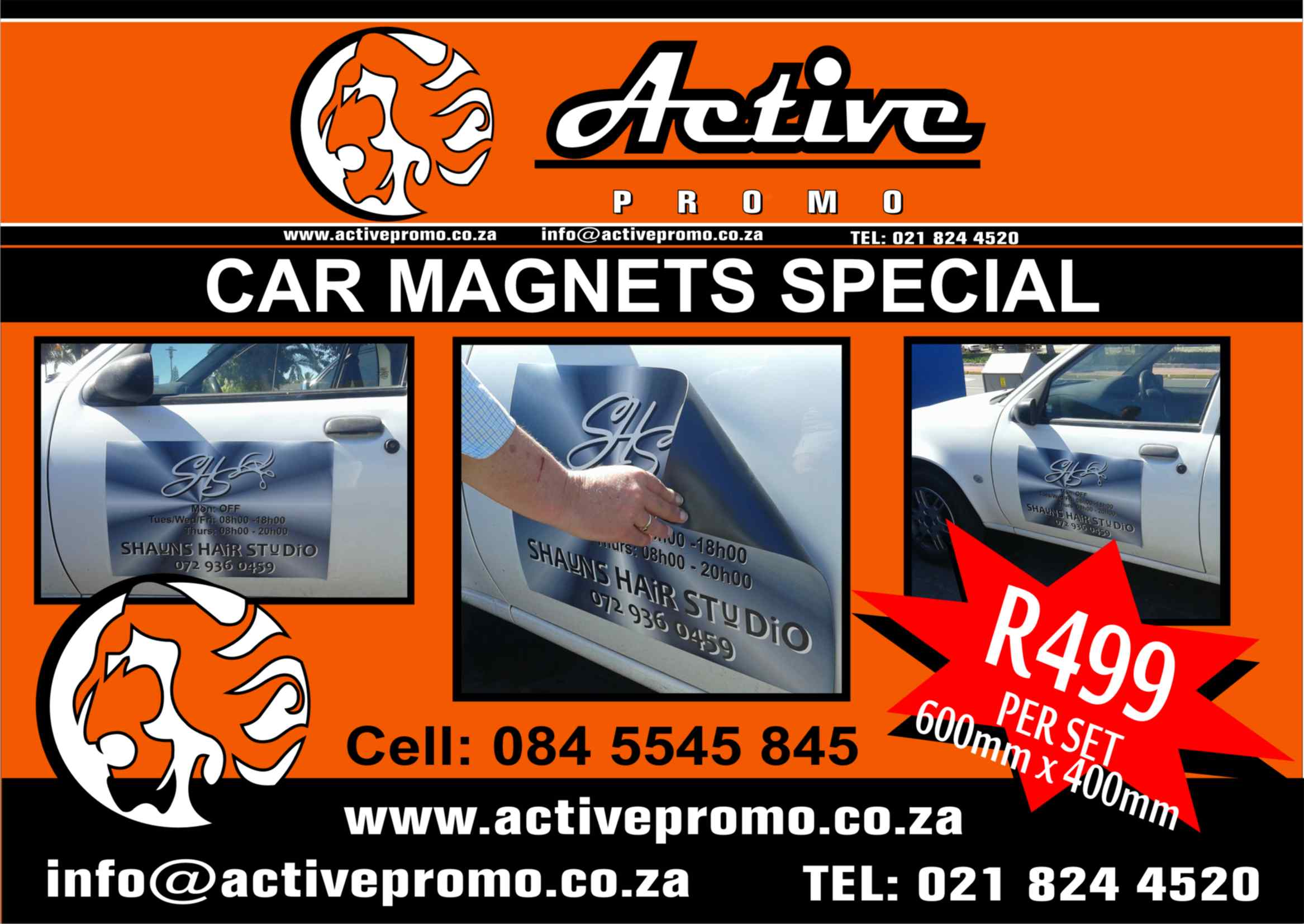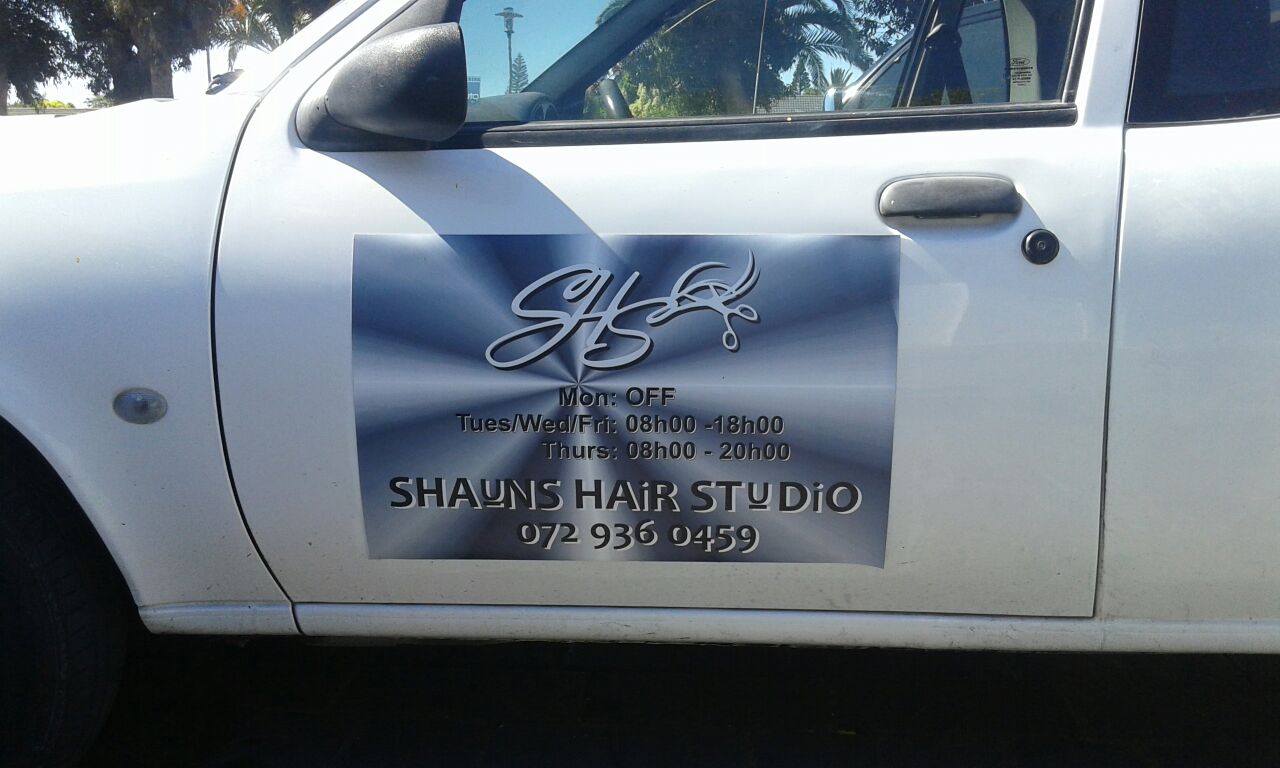 Vehicle Branding/Car Wrapping
We arrange partial and full vehicle Branding and Car Wrapping, whatever your vehicle requirement.
Types of vehicles include passenger cars, buses, bakkies, agricultural vehicles and leisure craft.
Professional materials applied by Professional Vehicle Branders, always!
Vehicle Wrapping video link: //https://www.youtube.com/watch?v=2jfgb9uv0P8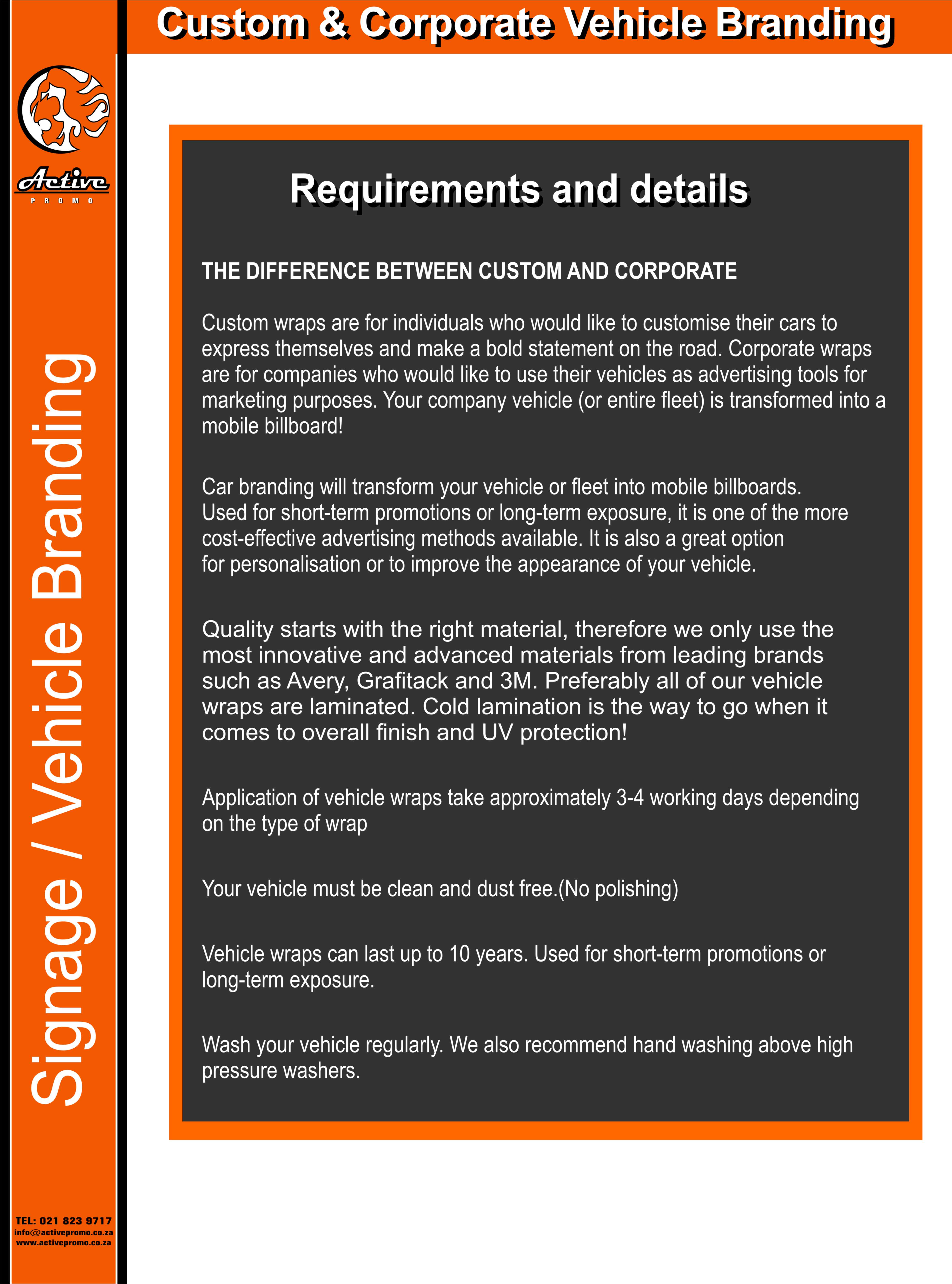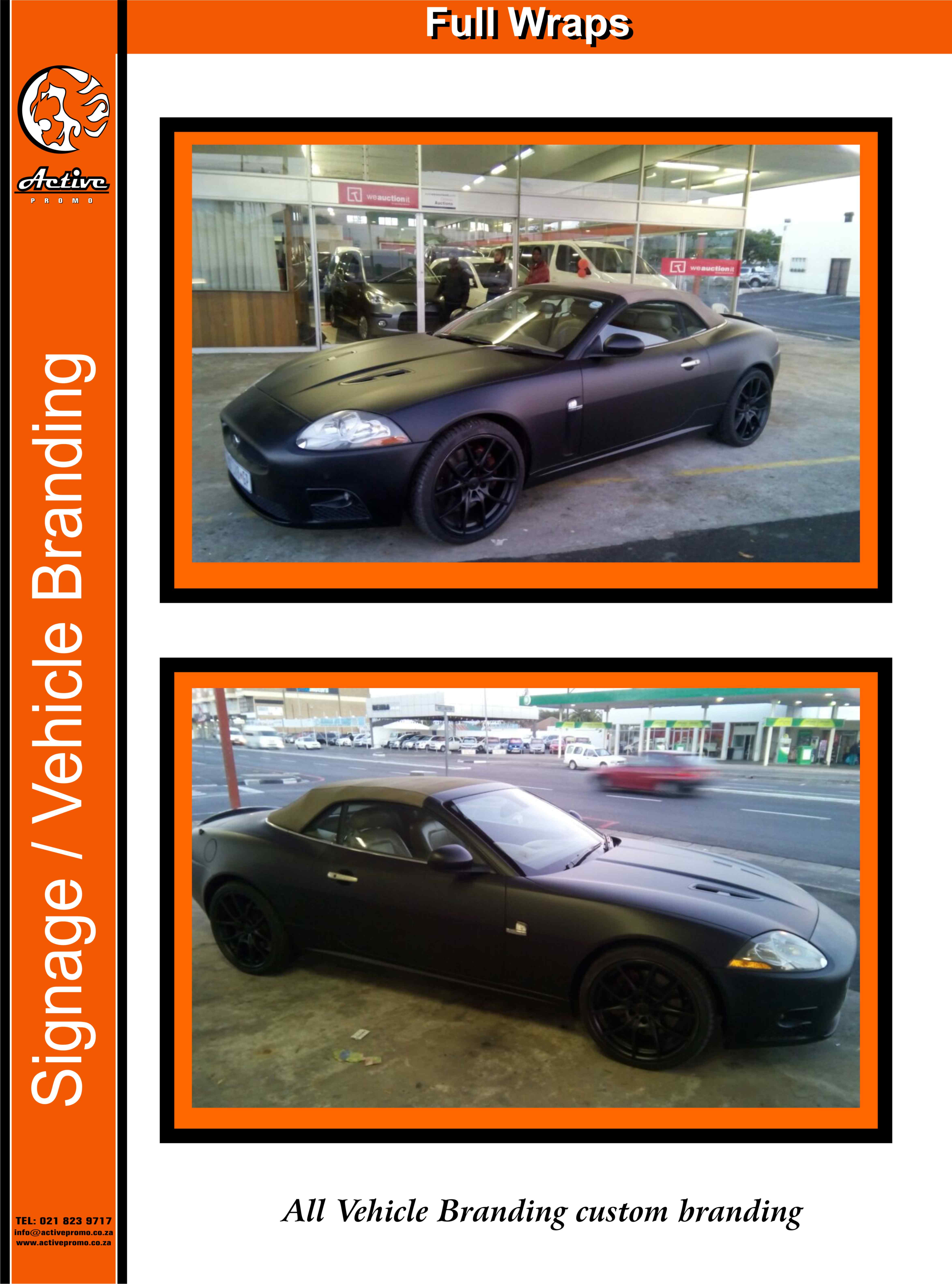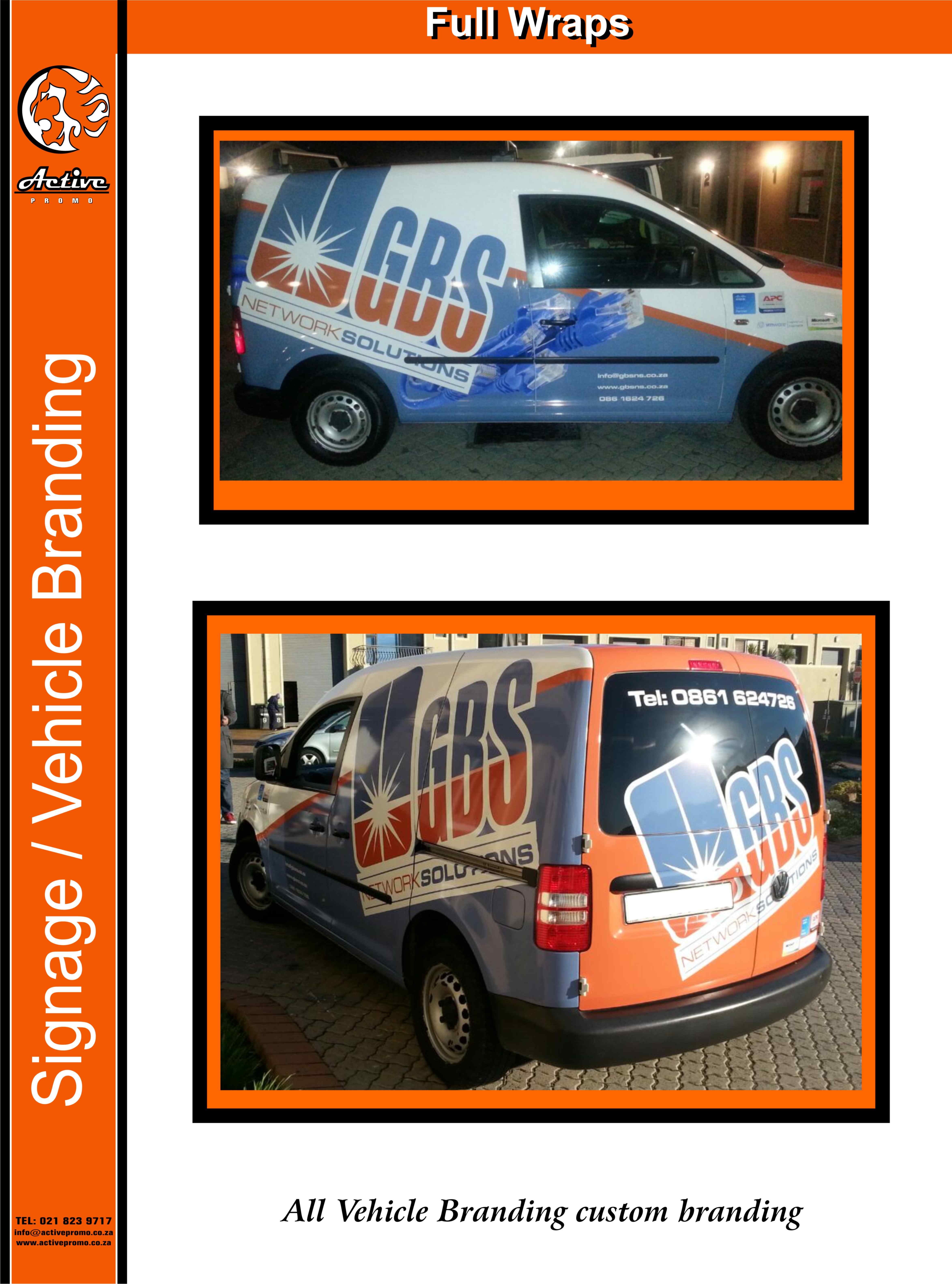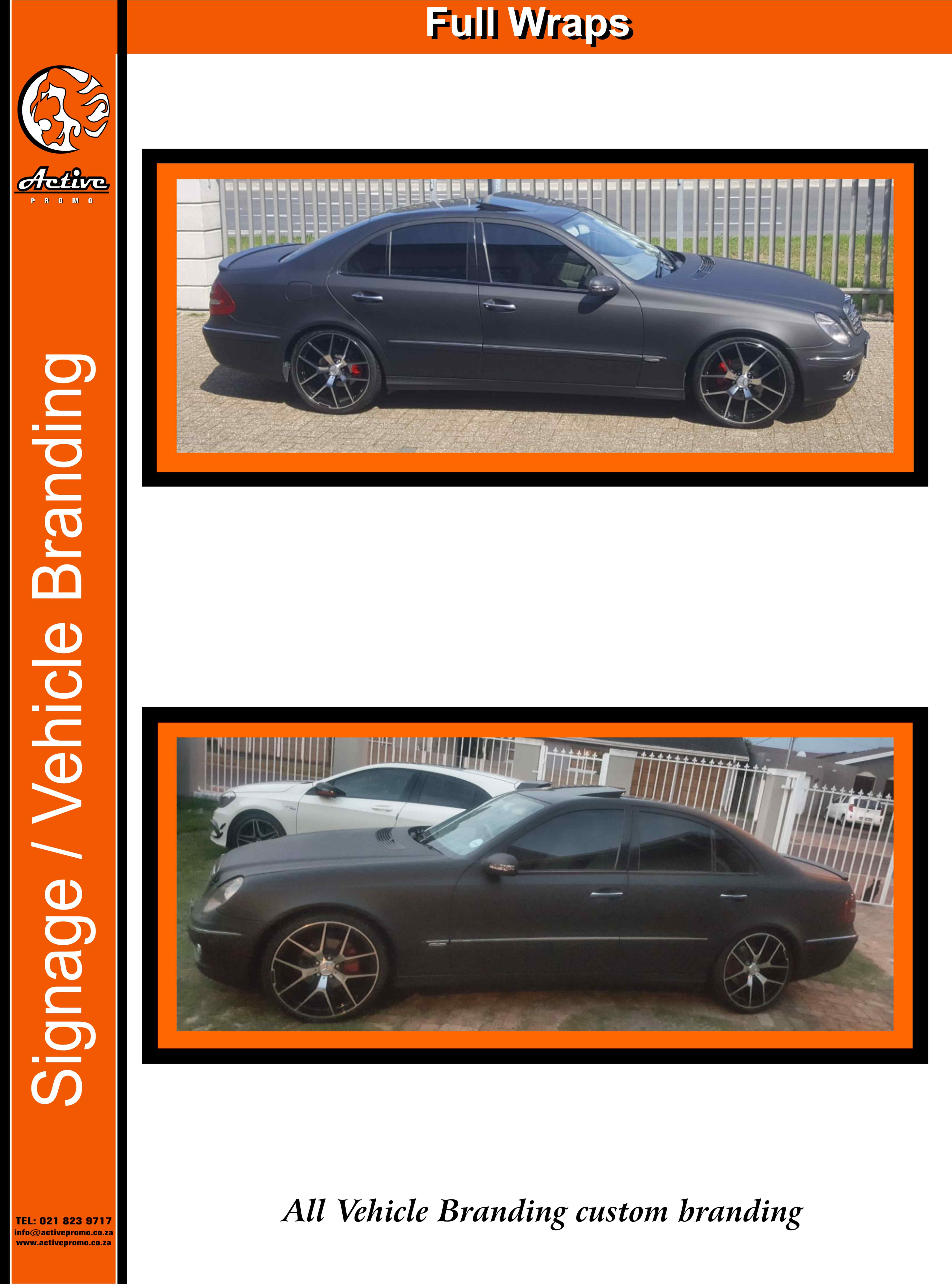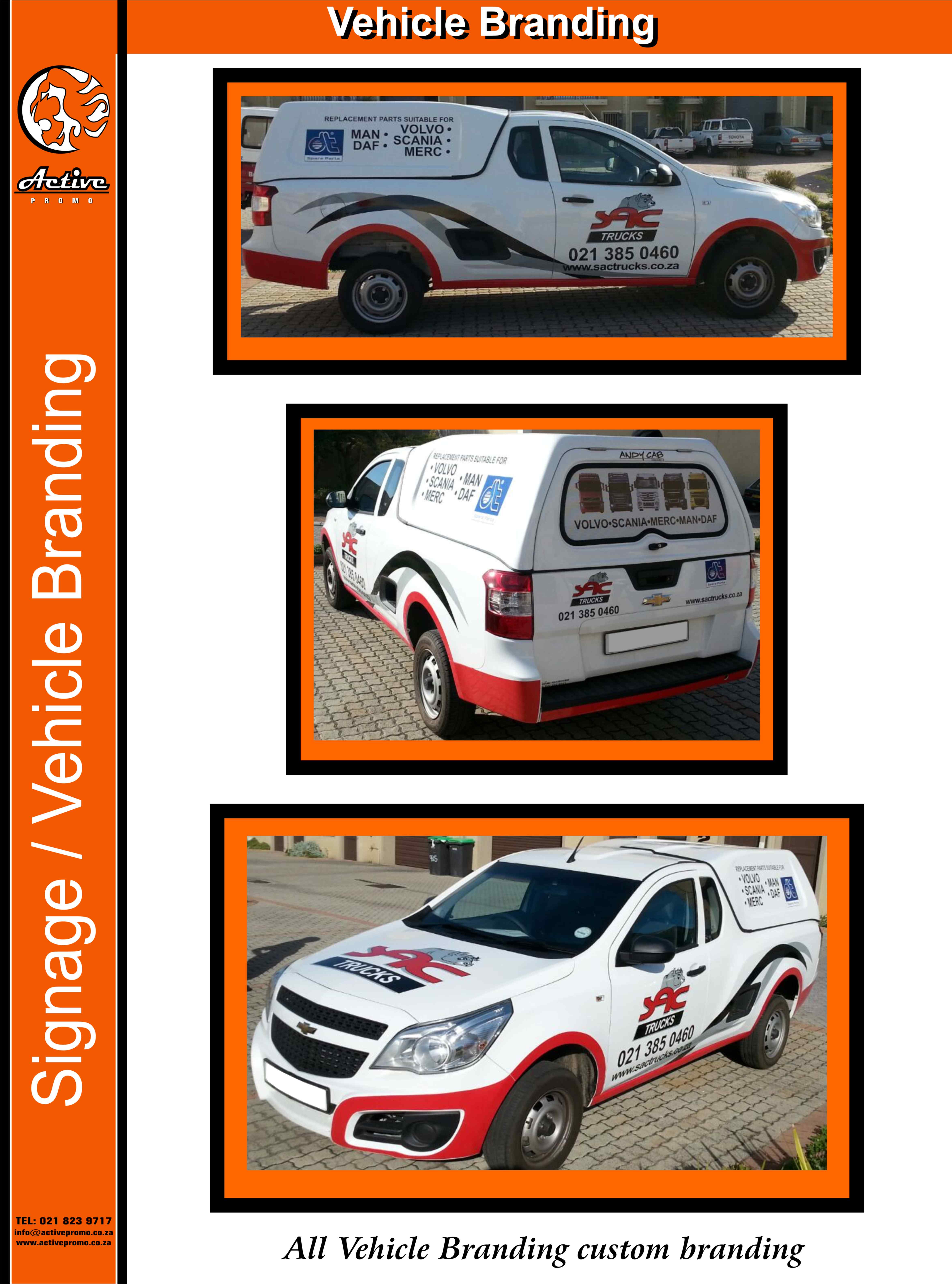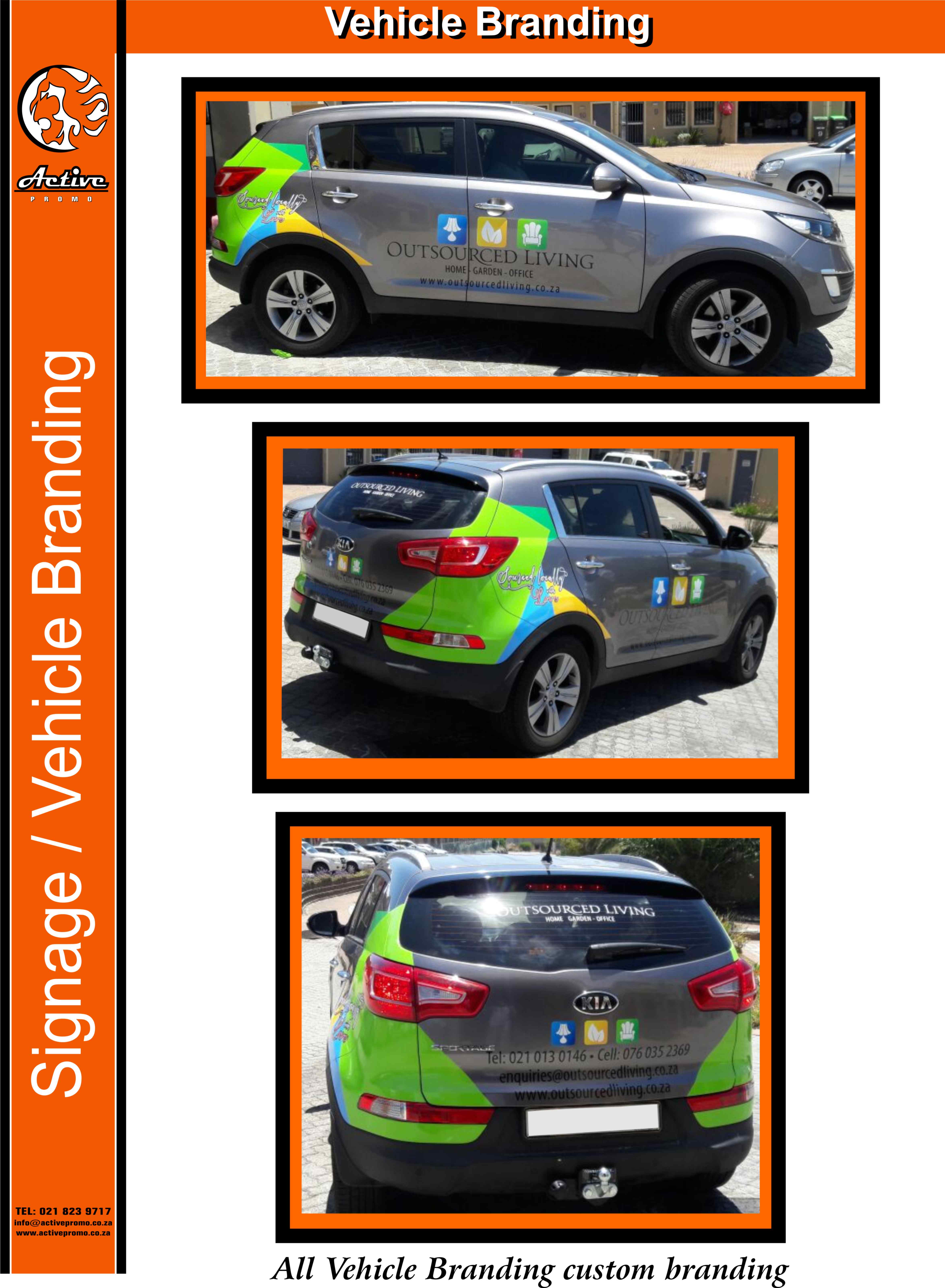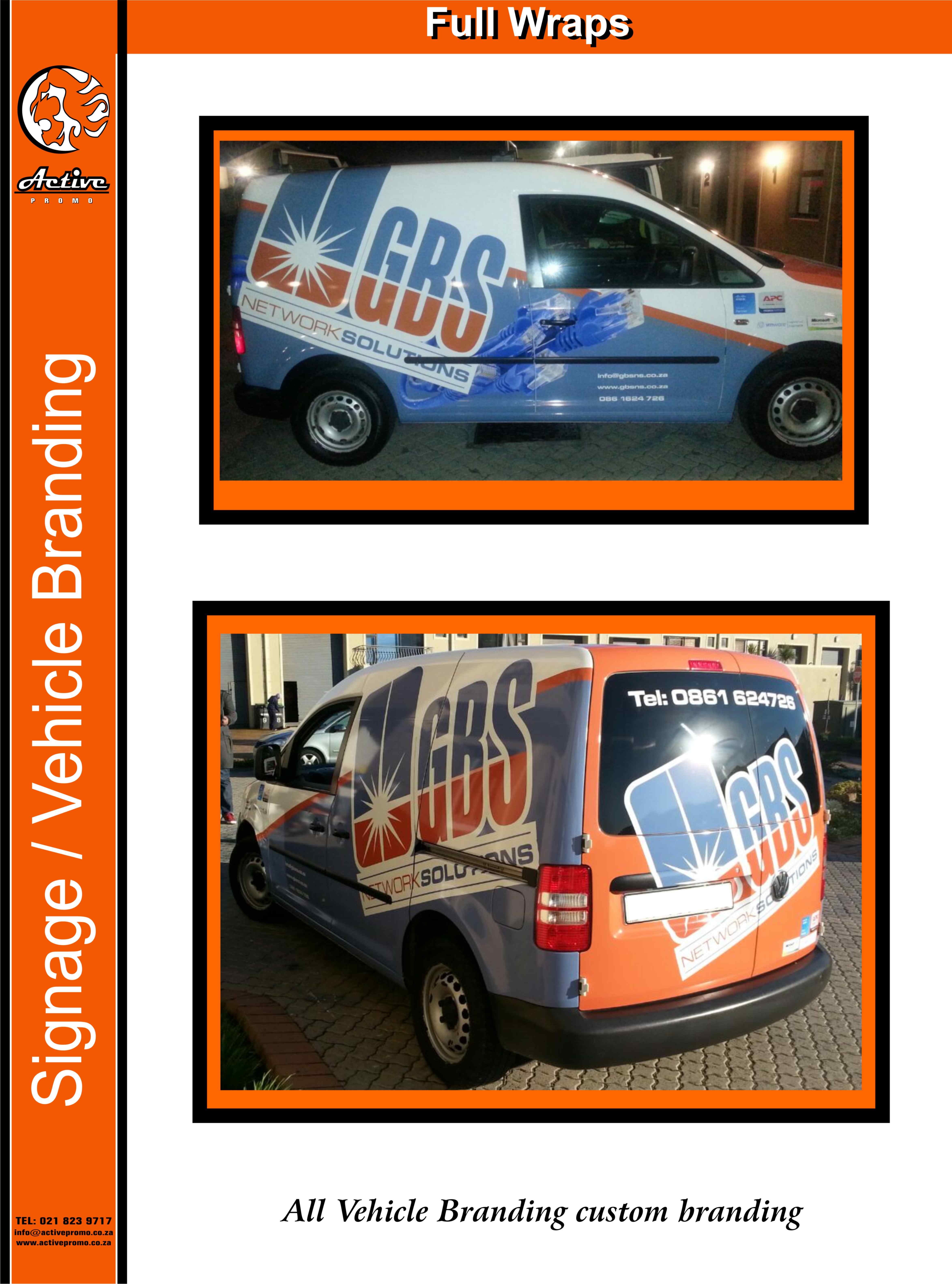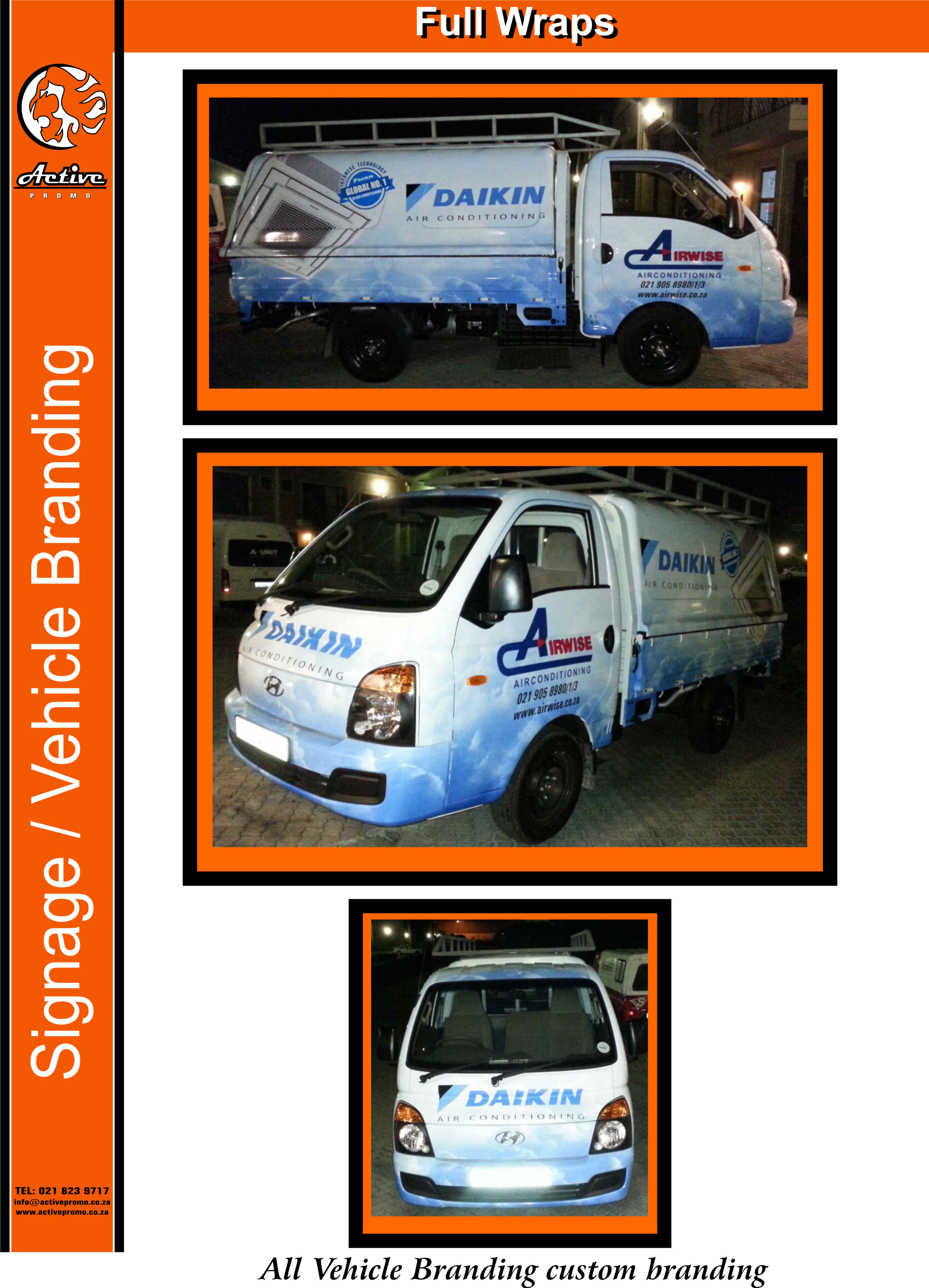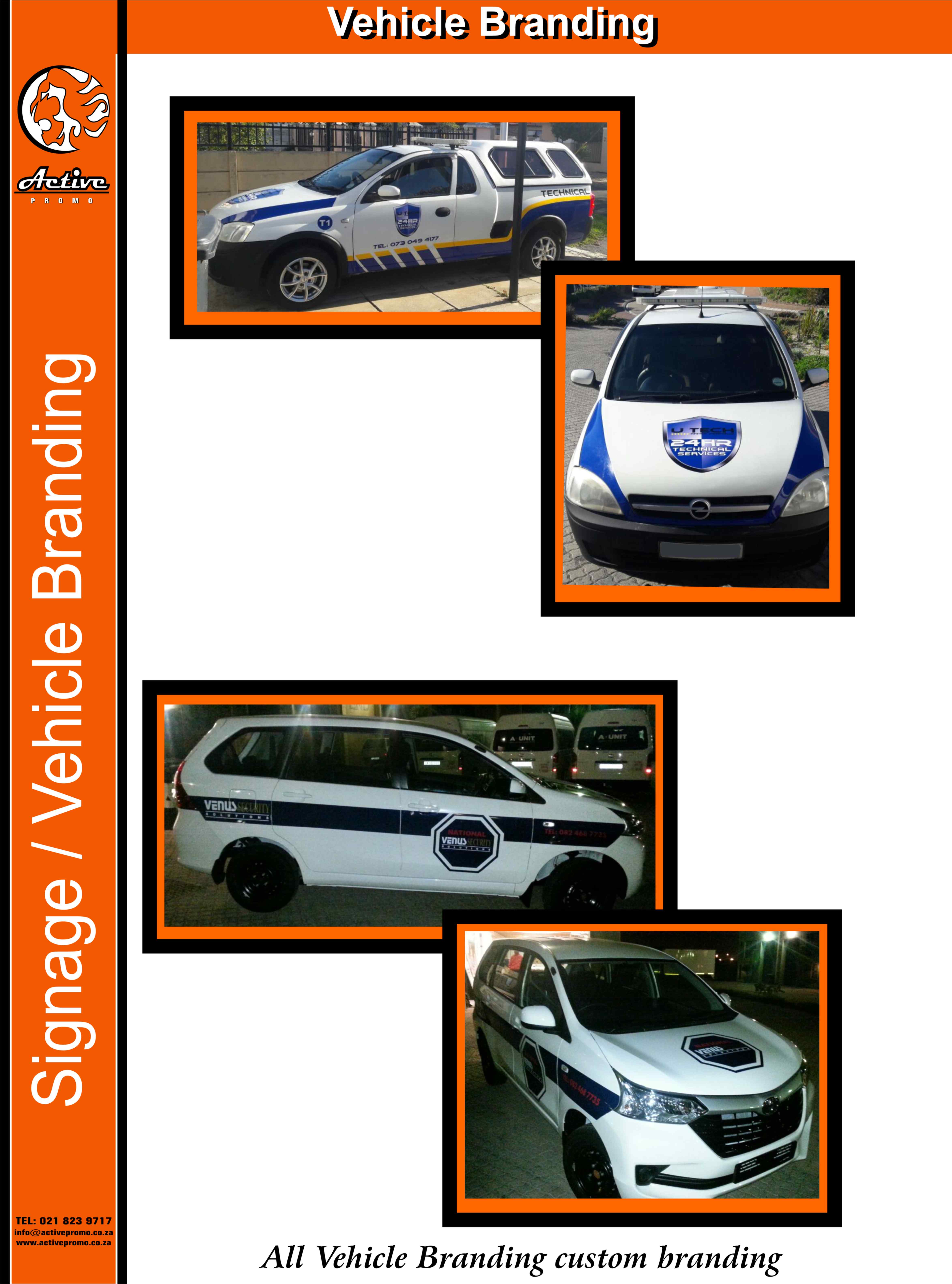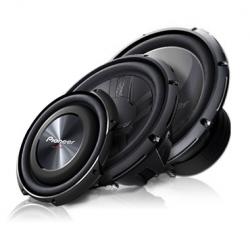 Car Audio systems and Accessories:
We have a variety of car radio aerials, antennas and car sound accessories to fit your motor vehicle, in store.
6x9 car speakers, Car Amplifiers, Sub-woofers, Aerial replacement rods, universal Automatic aerials & Inside window mount aerials.
Plus anything else you may need to give you the funky Car Audio sound that you want!
Car sound accessories are available to you at excellent prices to suit your pocket. Always.

Willards, Sabat and Grand Prix Batteries:
Looking to replace your motor vehicle, motor bike or leisure craft battery fast?
Well priced batteries that works hard for your money.
Our Willard, Sabat and Grand Prix Batteries fit most popular vehicle makes and models in South Africa, including Audi, BMW, Chevrolet, Fiat, Ford, Hyundai, Kia, Mercedes, Nissan, Renault, Toyota & VW Volkswagen to name a few.
Our batteries are reliable, top class, quality South African Batteries. As registered dealers we are able to offer great value for money to both our private and fleet owner clients.

Original Accessories:
Tail lights
Head lights
Spot lights
Side/Wing mirrors
Car Badges

Other Accessories:
In addition to these quality products available, we also have high quality/low priced varied products (Includes OE Factory products) to fit all motor vehicles including Audi, BMW, Chevrolet, Fiat, Ford, Hyundai, Kia, Mercedes, Nissan, Renault, Toyota and VW Volkswagen






Central Locking Motor kits


Push Locks
Gear Locks
Spare Wheel Locks
Car Radio Trim Plates
Car Rear view Cameras
Reverse Parking Sensors (PDC's)
Electric Windows kits
Car Remote batteriesParcel Trays/Backboards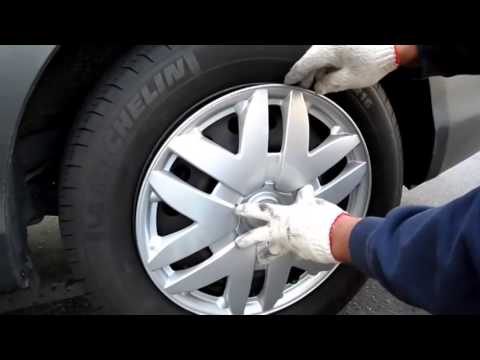 Hubcaps/Wheel covers:
Our new and refurbished hubcaps fit various 2011 to 2017 vehicle makes and models of
Audi, BMW, Chevrolet, Fiat, Ford, Hyundai, Kia, Mercedes, Nissan, Renault, Toyota and VW Volkswagen vehicles.
Please Contact your

"Go To Girls''

at Active Promo Cape Town today for any of your motoring needs:
Visit Us at No. 168 Blaauwberg Road, Table View, Cape Town, S.A. (Next to Willard Batteries)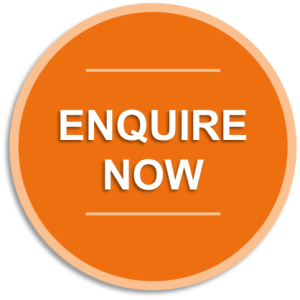 Or Call Us:
Office: 0218244520 and 0218239717
Mobile: 0827770475
e-mail: sales@activepromo.co.za

website: www.activepromo.co.za
Instagram: activepromocapetown
Facebook: Active Promo Cape Town S.A.
#ActivePromoCapeTownSA
Active Promo Cape Town - Providing Automotive solutions to you & your business, no matter what you drive!
In proud association with Active Suppliers and Hubcap City, Table View, Cape Town